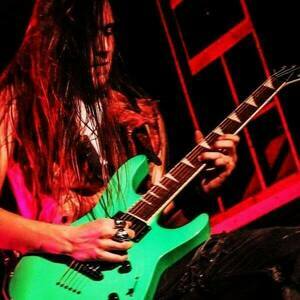 Arik Hanradt
Special guest
Founded in late 2014 by Arik Hanradt and Jessie Marin, Sign Of Lies is a hard rock band based out of Oklahoma City. Having played in various bands previously, Arik and Jessie wanted to embark on their own journey into the music industry and create their unique sound. Over time, Sign Of Lies has morphed into a powerhouse with the addition of its final two members. Chason Dane on drums and Devon LaCore on vocals. With the driving passion, fiery desire and brotherhood of these four Members Sign Of Lies is Okc's go-to high energy band. They have shared the stage with national bands such as ( Avatar, Shaman's Harvest, Hinder,Puddle Of Mudd, Saving Abel, Jackyl, Stryper, Nonpoint, Sons Of Texas.... Toured With Michale Graves of the Misfits) to name just a few. As a Band our main goal is to take over the music world One Venue, One Stage, One City and One State at a time. Repeating this till we have made our mark on the Music World and PERMANENTLY SUBDUED EVERY PERSON ON THIS PLANET.
https://open.spotify.com/user/signoflies
https://www.signoflies.com/welcome-to-the-show
Arik Hanradt has been a guest on 1 episode.
December 14th, 2021 | Season 0 | 1 hr 41 secs

arik hanradt, bands, local, music, oklahoma, sign of lies

Brad Biggs and Johnathan Grissom talk about the Local Music Industry and interview Artist from Oklahoma and beyond. Each episode features spotlighted Artist and their music. This week guest : Sign of Lies