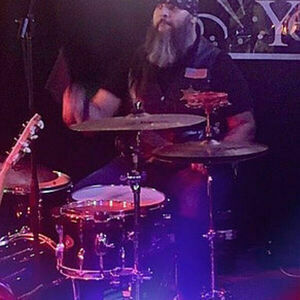 Ben Matthews
Special guest
Drummer, Ben Matthews is the newest member of the CTB. Ben is a true percussion master, a rock style drummer with a country soul. He is the definition of the rhythm for Chad Todd Band's label as a rockin' high energy dance band!
Ben was born in Washington State, and received his first drum set at the age of 15 even though his mom said he has always been a drummer from the very start!
Some of his influences were John Bonham, Nikko McBrain, Bill Ward, and Randy Castillo.

Ben has displayed his talent in several different bands such as J.C. Hopkins Band and Greater Than Zero. The Chad Todd Band is so grateful to have him aboard now!
Ben Matthews has been a guest on 4 episodes.