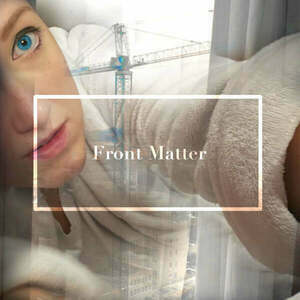 Millaze
Special guest
Millaze's piano-songwriting authors life inside a hand-sketched, reality-amalgamate, dream world called Oakland. Indie alt rock, piano solos, experimental beats, and singer/songwriter dreamhop pop turn the pages of her deconstructed-book album series, The Dialectic. The third album in the series, Front Matter, is an industrial factory, woodshop, construction zone, and power tower mashup that scoops listeners up and away to a factory in the clouds - she's touring the midwest in 2022.
The improv pianist and disciplined writer hails from Pittsburgh, PA but grounds in Bloomington, IN. Revering the songwriting process through six studio albums and a feature length cinematic-album experience (LvF), Millaze opens up a dream world born of dissociation.
‍The USS Sanctuary is her studio, Schenley the black lab and Hermie the hermit crab are her crew, and Millaze is the captain time-traveling the voyage out at Sea.
Welcome to Oakland.
Also Millaze is the founder of MIC (Music Industry Connected) and creator of The Mountain that serves as a guide for Artist standing at the bottom of Music Industry Summit trying to figure out a way hike to the top of their music career.
Millaze has been a guest on 1 episode.
March 22nd, 2022 | Season 0 | 1 hr 30 mins

bands, local, millaze, music, music industry connected, oklahoma

Brad Biggs and Johnathan Grissom talk about the Local Music Industry and interview Artist from Oklahoma and beyond. Each episode features spotlighted Artist and their music. Guest: EMILY PLAZEK - MILLAZE