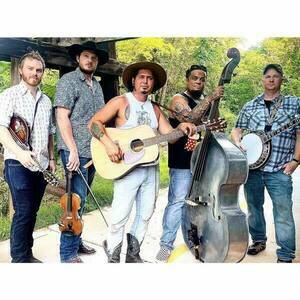 The Bottom of the Barrel
Special guest
The Bottom of the Barrel is a Rockacana Rockgrass band based out of Oklahoma City. Their signature sound comes from their driving, acoustic instrumentals and their powerhouse three-part harmonies. They perform a large catalogue of original songs that cover the entire range of emotional and mental spectrum that derive from years of being part of the hard-working class of America. Drinking songs, heart break tunes, and celebrations of being alive (despite their best efforts) make their music one of a kind.
As always, bottom's up!
The Bottom of the Barrel has been a guest on 1 episode.
April 11th, 2023 | Season 1 | 49 mins 25 secs

bands, local, music, oklahoma

Brad Biggs and Johnathan Grissom talk about the Local Music Industry and interview Artist from Oklahoma and beyond. Each episode features spotlighted Artist and their music. Guest: Bottom of the Barrel